Donate to Gary and Myrna's MS Bike Ride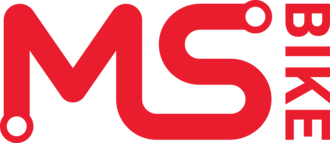 Why MS Bike Ride 2021?
Three years ago Myrna was looking for a new cycling experience. Together we have completed many bike tours and we really enjoyed participating in the Enbridge Ride to Conquer Cancer a few years ago. We decided to ride in 2018,  Leduc to Camrose in one day and Camrose to Leduc the following day, with the MS Bike Ride.  Our training began and the ride was indeed perfect. At the time we were riding both for exercise and for the cause. We were hoping to raise some money and we did. We were overwhelmed by the support from our family, clients and friends. Over the last few years we have come to know friends challenged with MS. Last year we met Barb and we were happy to ride for Barb as our MS hero. This year we will have a long-time friend in our memories. She lived twenty plus years with a very debilitating form of MS. We have also learned of other people facing this challenging disease.   
Myrna cycled over 2300 kms last year and we know she will surpass that this year.   Last year our MS Ride was different, with just our team cycling over two days and posting this to the MS site.   This year our  ride in July will be only one day together with a limited group of participants, Leduc to Camrose only. 
Please strongly consider joining us on the FSG Team  or sponsoring us, or both!  Please copy and paste the link below to donate.
https://secure3.convio.net/mssoc/site/TR?px=2970556&pg=personal&fr_id=7513
Thank you,
Gary and Myrna Kwasnecha