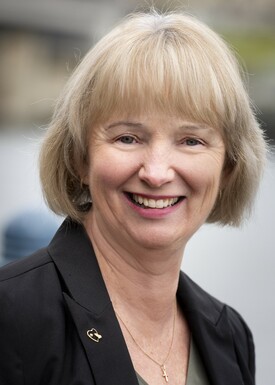 Susan is in her 35th year at Financial Services Group and continues to enjoy assisting clients to accumulate and protect their wealth.  Susan keeps up-to-date on any changes to the deposit and insurance industry that may affect our clients. Susan continues to do this from her new home in Kelowna and is available by direct line at (780) 887-2557.  Susan is available to meet with her Alberta clients when in Alberta two or three times per year.
Susan has completed the Registered Deposit Agent's course as well as the Life Licensed Qualification Program and is licensed to advise and sell life insurance, critical illness and disability products in British Columbia and Alberta.
What Susan Does for You: 
Susan strives to do the very best for each and every client in assisting to enhance their retirement income. Her special area of expertise includes retirement income planning, coordination of Government benefits, interest income and registered investment income; all crucial aspects of a sound retirement plan.  Susan is kept busy structuring this information and assisting clients to implement their financial plan.
"Assisting our clients to make the right choices in retirement is high on my priority and hearing them say we have accomplished this is very rewarding to me."