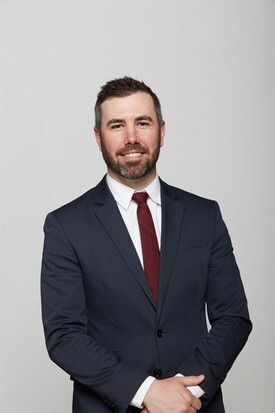 A problem solver and entrepreneur by nature, Michael has built a unique career spanning two provinces (Ontario and Alberta) and several industries including policing, real estate, franchising, investing and insurance.
Today, Michael is a partner at Financial Services Group and FSG Benefits Solutions, where his practice is focused on assisting small to medium sized business owners with corporate and financial planning, employee benefits and group retirement plans.
Michael is LLQP licenced and is currently taking his Certified Employee Benefits Specialist (CEBS) designation.
Fun facts:
Michael is an avid Bluejays fan and was at the Rogers Centre for both the Bautista "Bat Flip" home run and the Encarnacion "Wild Card Walk-off" home run
Michael's wife, Heather, toured internationally as a professional Modern Dancer
Michael was ranked among the top 5% of Royal LePage agents in Canada
Michael opened one of the first Panago Pizza locations in downtown Toronto
"Planning is bringing the future into the present, so that you can do something about it now" - Alan Lakein