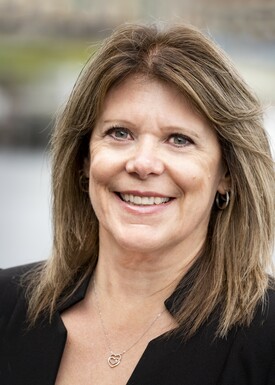 Sue Hanson, CFP, LLQP, CEBS, PFP
Sue has been a part of FSG for 25 years. During these years she has had different roles in the office such as administration, assistant to Gary, and now a role as a Senior Advisor. Sue has successfully completed the Life License Qualification Program (LLQP), Certified Employee Benefit Specialist designation (CEBS), Personal Financial Planner Designation (PFP), and Certified Financial Planner Designation (CFP).
What Sue Does for You:
Sue works closely with clients creating holistic Financial Plans while providing excellent customer service.
"Working with the FSG team and clients has been very rewarding for me. I enjoy building relationships with clients and assisting them with their financial planning. It is a real pleasure watching our clients see the benefit of creating a financial plan, sticking to it and being rewarded."