Merger Announcement: Kinasewich Benefits Consulting Ltd. & Financial Services Group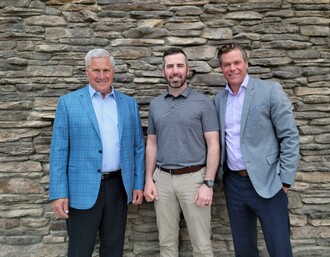 Both companies have a rich history in the insurance, group benefits and financial services industry throughout Alberta and with this merger, can now offer their client base a full suite of enhanced products, resources and expertise. Included in these enhancements are access to additional insurance carriers and product providers, as well as a comprehensive suite of financial planning services and reduced investment management fees for certain asset management offerings.
Financial Services Group will continue to operate under its original name and there will be no changes to its leadership nor to its operations.
Financial Services Group's Benefits division - FSG Benefits Solutions - will be amalgamated into Kinasewich Benefits Consulting and Michael MacPhail and Scott Kwasnecha will take leadership roles within KBC, working alongside Sid Kinasewich.
Important notes for Group Benefits and Group Retirement clients of KBC and FSG:
To maximize its digital presence and to create brand consistency with its website (GetBenefits.ca), Kinasewich Benefits Consulting will add the tradename "Get Benefits" to its branding. Get Benefits/KBC will also add the following tagline - Western Canada's Group Benefits Specialists.
Important notes for Individual Investment, Insurance and Retirement clients of KBC:
To maximize reductions in investment fees for individual planning and investments clients of KBC, non-employer investment plans will be integrated with the Financial Services Group investment plan. There will be no change to client investment funds within these plans. Individual clients of KBC will be contacted personally in the coming months with further details on the enhanced product and service offerings accessible to them.  
Updated corporate profiles can be found below:
KBC - https://www.getbenefits.ca/our-profile
FSG - https://www.financialservicesgroup.net/about/our-profile